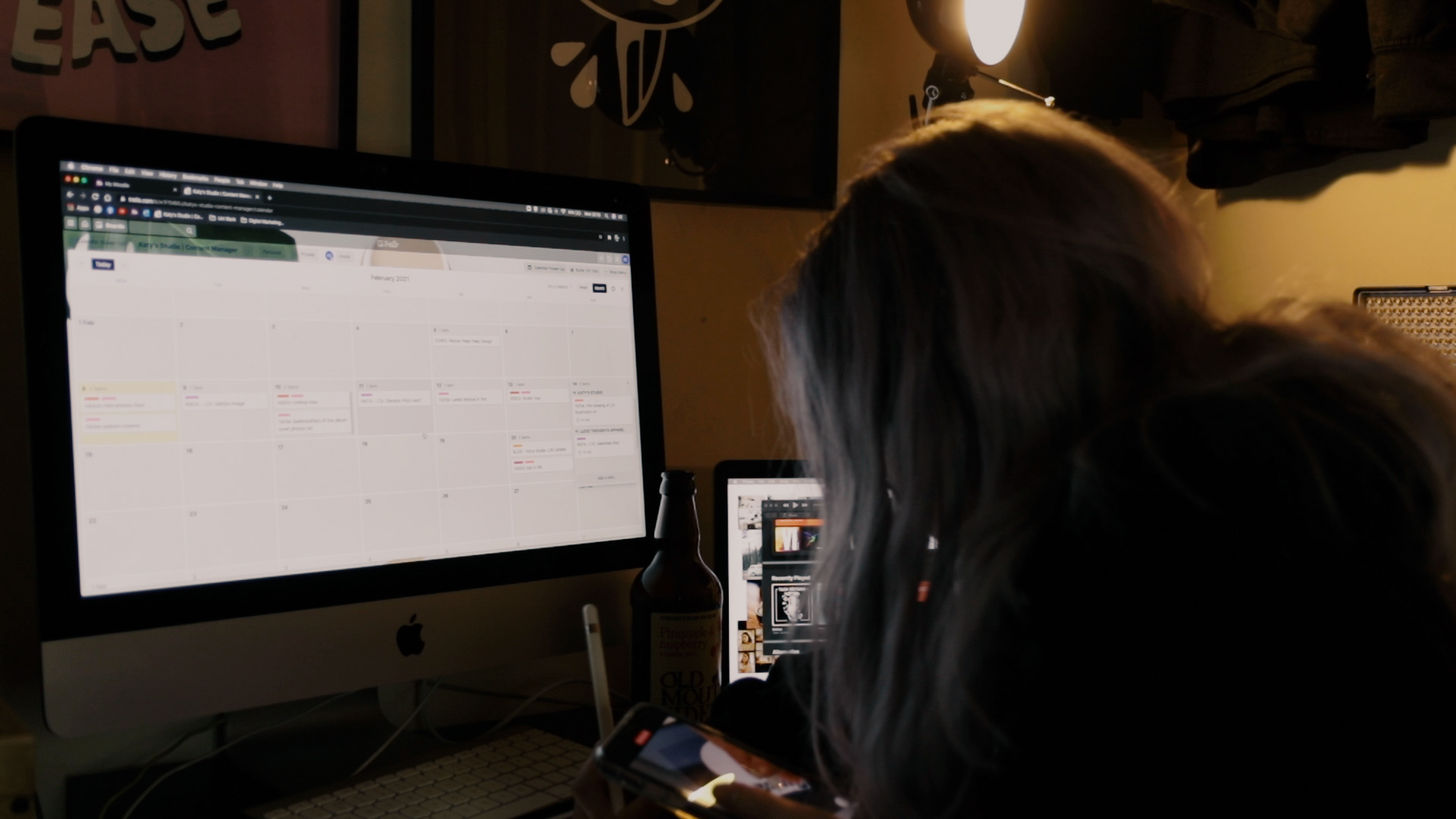 Hey everyone, how's things? It's February 2021, and I can hardly believe next month, it'll have been a whole year since the initial lockdowns began. So much has happened in a year… it's been intense!
I won't bore you with everything that's happened in that year, but I did want to talk about more recent developments in my life (hopefully that doesn't bore you either)
In January, I applied on a whim to study the Digital Marketing Post Graduate course at Robert Gordons University, since finishing my Communication Design degree during the pandemic. I did feel a little robbed of my final year at university, there were so many things I didn't get to do, and it's something I'll always miss. So, going back to university was something I'd been thinking about for a few months.
Especially after doing the Creative Accelerator Entrepreneurship short post grad course, I had a taste of what the post graduate life would be like (minus being on campus, physically meeting new people and actually sitting in a lecture hall) but there's something nice dare I say about studying from home. I still interact with other students in my course, to an extent.  There's days I've rolled out of bed and into the office and the lecturers throwing us into breakout rooms with people I've never even met before it's anxiety inducing, I'm nervous, but I push through and try my best to get some sort of conversation flowing.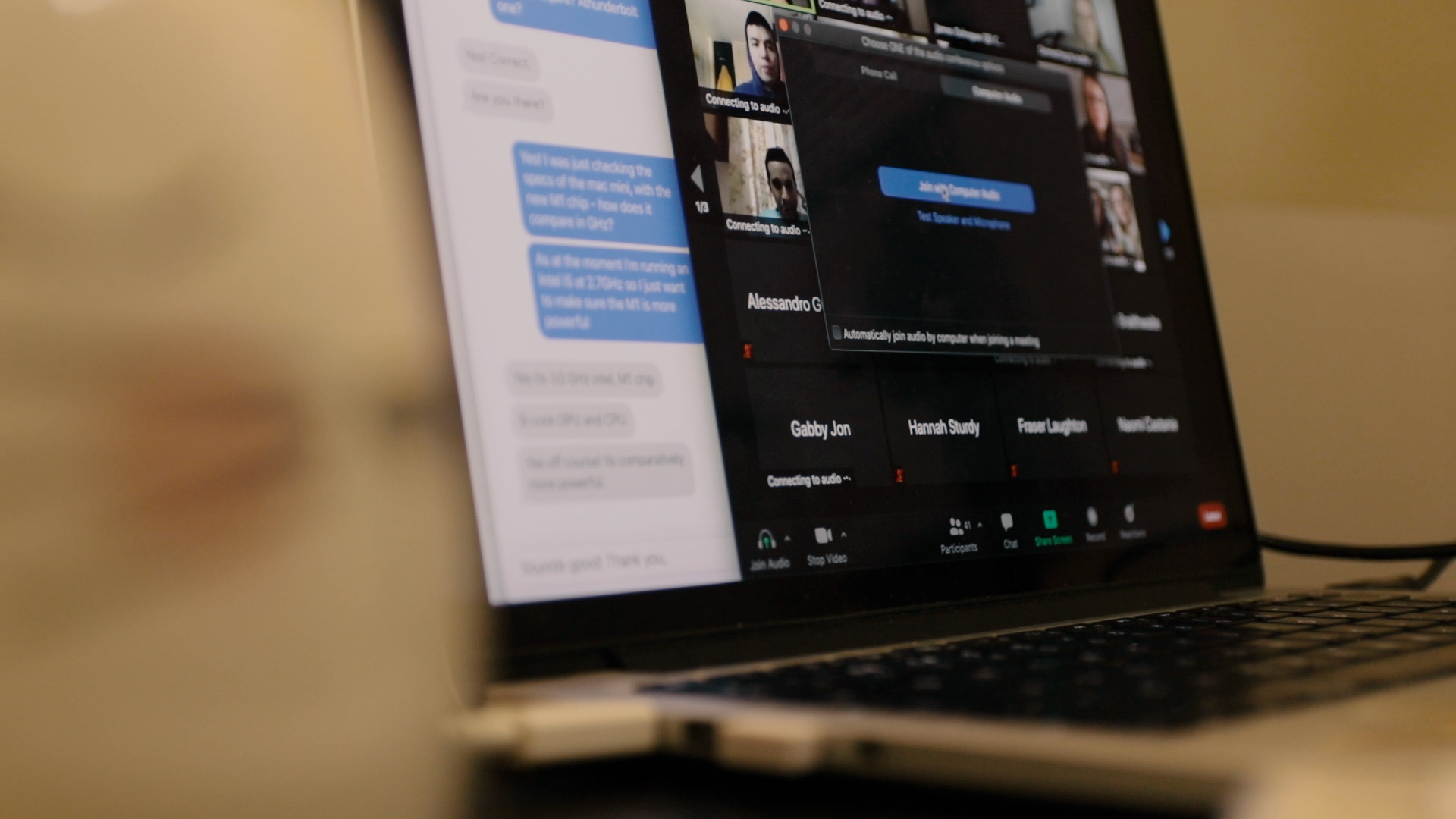 As for the coursework, there's a lot to learn! Most other students come from a marketing background, and here's little ol' me from a design/film/photography/illustration/??? Degree. But I do like a challenge – and learning new things so it's been interesting for me to figure out all these new marketing terms and systems.
However, finding a balance between my part time job, which I spoke about getting in my last blog post, doing my coursework and being a freelancer has been hard. There's so many things I want to achieve, and structuring that out in a way that doesn't overwhelm my brain takes some time to get used to.
So often we spend our time spinning our wheels, thinking we're being productive when we're not. Managing my time has been something I've been working on a lot more recently. Structuring my days and making a million to-do lists just to stay on top and keep things running smoothly rather than spinning around in circles.
I'm definitely not a prime candidate for a perfectly productive planned out day, or week – but it's worth sharing. I know how hard it has been for everyone, finding structure in this void of endless time.
​​​​​​​
Being a vlogger, I found that having a camera filming and watching my every move – made me more switched on and productive. If I sat down to film a "productive" vlog, but didn't actually do any work in that vlog – then what's the point? But because I wanted to make vlogs – I kind of needed to be productive in order to film and thus this is how I somewhat managed my days.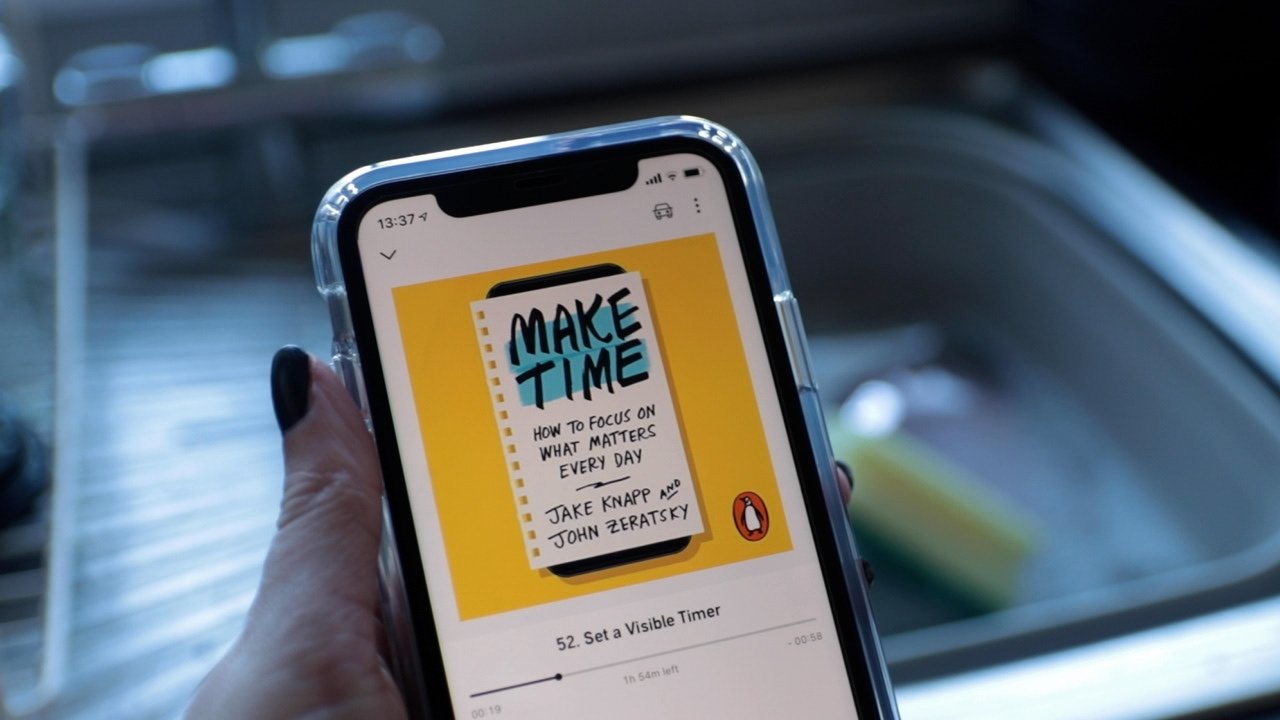 At the time of writing this blog post I'm also filming another "day in the life vlog" But with more or a "Unpressured/lets be productive" vibe. Sometimes when I make vlog's I want to do so many different things to make the vlog interesting, as I mentioned in my most recent vlog which I've linked at the end of this blog post. Yes, I want to cram my vlog days, but I also don't want to feel like a failure if I don't get everything done. This is just a list of things that I'd like to do and would be worth filming if I do get it done... Does that make sense?
I've been using Trello to organise my content and plan my time and to-do lists. Also listening to audiobooks like - Make Time – has really helped me feel more in control of my time and structure my days.
One of the things that I've taken from the Make Time book was having a daily highlight – like one main thing for that day you want to achieve. I remember the first day that I made my highlight it was to film and edit my first TikTok. I was scared, because this was a whole new platform, but I knew that as a video-marketing-content-creating-social-media-enthusiast I needed to jump on the bandwagon.
I will admit, TikTok has been fun. And I'm seeing more and more people being accepting of it. My friend Shae wrote an interesting "diary" entry on her website about TikTok, and it was inspiring to hear about this side of the platform that I didn't know anything about.
That's what makes TikTok so much more interesting – it's feed is different for everyone, customised to your needs – of course this isn't anything new to anyone as the platform has been around for a few years now but I'm only just catching up so bare with me!
While it's scary working on this new platform, it's also fun and exciting thinking about the potential reach a video could get. Being someone who – as stated earlier – is a bit social media obsessed, I really value a platform that gives someone like me a fighting chance for my work to be seen. I love YouTube but it does start to feel like a battle I'm never going to win when I've been slugging away on the platform for 10 years and nothing has got the same number of views as quickly as my TikTok videos have.
It's also nice sharing my clothing brand Lucid Thoughts Apparel on this platform. I've always enjoyed filming the process of screen printing the clothes – but sometimes my big camera was a pain to use, especially if I was printing on my own and setting it up in awkward places, it wasn't easy. But now with my new iPhone 11 I've been able to film really cool videos and sit and edit them on my phone, it's opened up so many more possibilities for me.
I always swore, I'd never edit on my phone – I need my MacBook to edit, but now – I don't hate it so much. Of course, for more complicated edits I'll use my mac, but for fly on the go short edits, it's so much easier on my iPhone.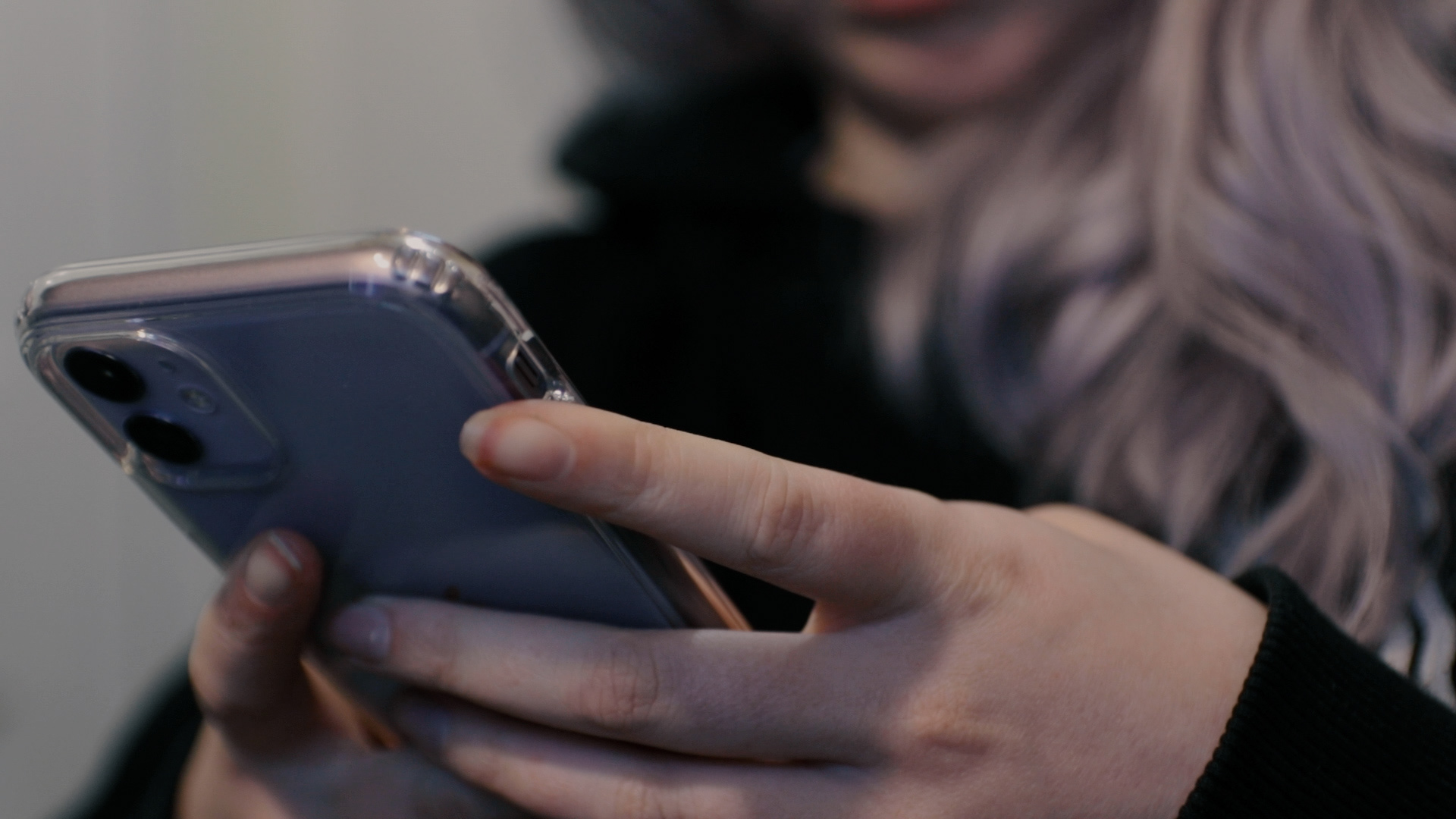 And that's another thing I've learned more recently, don't make things harder than they need to be. I always loved the saying "Work smarter, not harder" but I don't think I really implemented it until recently.
Structuring my content with Trello allows me to see what needs created and when. It means all these ideas I have in my head, or on my notes app finally gets put down with a date attached to it. Giving myself a deadline makes me want to work on it, I have a goal to work towards. All these ideas I had sitting in the back of my mind with the label "someday" on it are now getting done, it's weird how being organised about my work does that huh.
Along with organising my ideas we're also away to upgrade the studio. I love my little editing nook, its small and cosy and with all the fairly lights it's quite nice to edit in – but only at night-time. Which is kind of a pain when it's first thing in the morning and I see the sun shining through the window and think to myself, "great now I need to lock myself away in cupboard to get this video edited" – especially when the sun has been so precious these last few months.
Also, now that both me and my partner are studying from home, we need two desk spaces. So, an IKEA order has been placed, look forward to seeing a video about that soon!
I can't wait for the new office to be ready, especially because recently I won this amazing giveaway from Disco and Coffee, the brainchild of Design and Code. In it there's this weekly planner that I can't wait to use, and 2021 calendar which humorously ask's the question "Can I____" In 2021 – I'm not sure what I'm waiting for the most in 2021… honestly might be for the pubs to open… I miss a cold pint!
On that note, I will end this blog post! I hope reading about my productivity/planning/figuring out how on earth to balance my life has been interesting. Feel free to message me about any tips you have about structuring your days – or any other topics you want me to talk about.
​​​​​​​